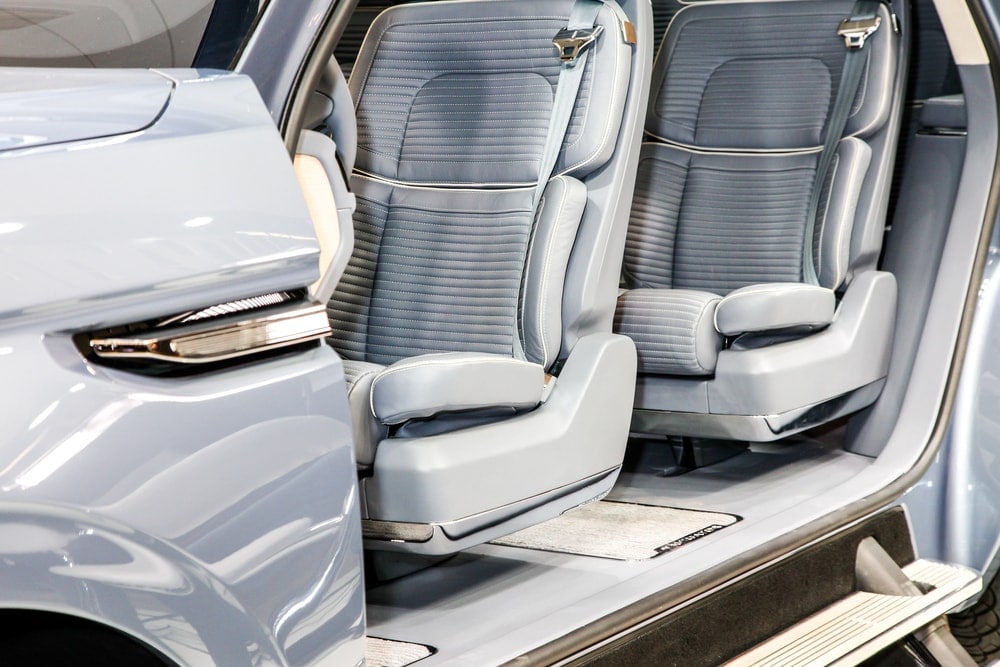 4 Reasons To Test-Drive The 2018 Lincoln Navigator – TODAY!
If you're in the market for a luxury SUV, don't pull the trigger on that Porsche Cayenne or Cadillac Escalade just yet. Though these SUVs are the top sellers in the luxury SUV market, there's a new competitor – the all-new 2018 Lincoln Navigator.
The Lincoln Navigator boasts better fuel economy and features than both the Cayenne and Escalade, and is a worthy competitor to these long-established vehicles. Wondering why you should test-drive the 2018 Lincoln Navigator? Here are just a few reasons.
1. Check Out The All-New Safety Features
Safety and security are two of the most essential parts of any luxury SUV. While driving, you want to make sure that you have a complete and comprehensive view of the road, and features that will keep you safe. And when you're parked, you need to make sure your vehicle is safe from vandalism and theft.
The 2018 Lincoln Navigator has an enormous complement of available safety features, including a Heads-Up Display that helps keep your eyes on the road, a lane-keeping system, adaptive cruise control, adaptive wide-beam headlights, and more. In addition, it has one of the most powerful anti-theft systems of any luxury SUV.
2. Feel The Power, Luxury, And Comfort Of Driving The Navigator
You've never experienced anything quite like the Lincoln Navigator – guaranteed. A V6, twin-turbo engine delivers an incredible 450 horsepower and 510 ft-lb of torque, giving this SUV a towing rating of up to 8,700 lbs. A 10-speed automatic transmission ensures quick and responsive shifts, and a simplified driving experience.
In addition, the Navigator has been built for comfort and quiet on the road. An advanced suspension softens shocks and blows from potholes and bumps, but stays snappy and responsive for cornering. Users can also choose between several driving profiles, to choose their level of comfort and responsiveness.
And with an aluminum body and available 4x4 capability, the Navigator provides excellent performance on almost any road surface.
3. Enjoy Unparalleled In-Car Entertainment Systems
The Navigator makes it easy to connect your technology. With Lincoln Connect, it's easy to connect both Android and iOS smartphones to your vehicle. Each Lincoln vehicle comes with a 4G LTE Wi-Fi hotspot, which allows connections from up to 10 different devices. This makes the Navigator ideal for families.
And with the Lincoln Way app, and customizable driver profiles, each person who drives the Navigator can automatically customize their experience – from mirror placement, to seat height and position, pedal position, climate control, and more.
4. Turn Heads – No Matter Where You Drive!
Let's not forget the bold new design of the 2018 Lincoln Navigator. With an extended vehicle profile, panoramic windows with a seamless appearance, an aggressive front grille, and a variety of luxurious colorways available with silver accents and other extras, you're sure to make an impression while test-driving this car.
From the purr of the turbocharged V6, to the aggressive stance and large alloy wheels, every aspect of the Lincoln Navigator has been built to turn heads. Everyone who sees you will be green with envy – guaranteed.
Test Drive A Navigator At Pines Lincoln Now!
If you're looking to see what all of the fuss is about, and you're tired of just reading about the 2018 Lincoln Navigator specs, we've got you covered.
At Pines Lincoln, you can test drive one of these all-new luxury SUVs, and get an inside look at the incredible performance, enhanced safety features, and bold style of this vehicle. Contact us now to get more information, and schedule your test drive.