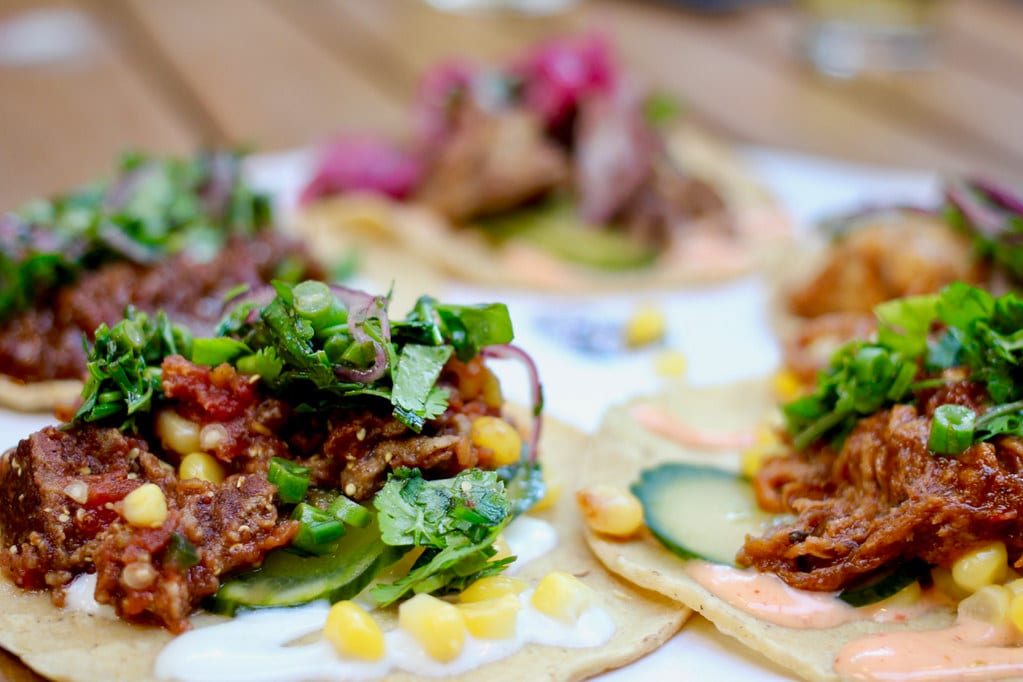 Image "De Hallen, Tacos" by subherwal, used under CC BY 2.0
The Pembroke Pines area is known for its beauty and great weather. It's perhaps lesser known for its fantastic taco restaurants, but the locals are well aware of the secret. If you're looking for the best tacos in town, you don't have to go far. Here are five of the best places to get tacos in Pembroke Pines, Florida.
Los Tacos
The tacos you'll find at Los Tacos will change the way you think about Mexican food. Their specialty is — you guessed it — tacos, and they know what they're doing. Grab a combo plate of three of their taco creations: carnitas, Mexican picadillo, pastor, carne asada, cochinita, and much more. Show up for Taco Tuesday for $2 tacos or feed the whole family on a budget on Thursdays, when kids eat free. From Monday to Saturday, take advantage of their happy hour deals, included two-for-one margaritas. In short, Los Tacos is the perfect taco place.
---
I Love Tacos
If you love tacos, you'll love I Love Tacos. Since 2012, they've been serving up their style of classic Mexican tacos that have turned this place into a local favorite. Whether you order from the food truck or their sit-down restaurant, you can expect nothing but the best. Chicken Tinga, cochinita pibil, shrimp, papas con chorizo and carnitas are just a few of the great tacos you'll find on their menu. They also make great burritos, quesadillas, flautas, and more that will cover everyone in your dining party.
Blue Taco & Tequila Bar
This is a hip restaurant that does justice to the taco. Blue Taco & Tequila Bar offers traditional tacos, many of which you won't often find in other restaurants. Pair these delicious tacos with a Frozen-Rita, or one of the great tequila-based cocktails they have on their drink menu. This place has no-nonsense recipes in an atmospheric environment that makes each visit one to remember.
AVO TACO
AVO TACO puts a modern spin on the classic taco. Veggie, seafood, chicken, beef, and pork tacos fill their menu with options that will satisfy any taco connoisseur. Grab a Sizzlin' Grizzlin' pork taco and a prickly pear margarita for a great meal by any food-lover's standard. With the great selection on their menu, it's impossible to get bored with this restaurant.
Bodega
By far one of the most popular taquerias in the area, dining at Bodega is like stepping out of Florida and into Mexico. Enjoy a street-taco experience indoors, with their kitschy restaurant. Order from their great taco menu, which is full of options such as the barbacoa, Pescado, pollo, steak chimichurri, and the El Cubano taco. Stay a while and enjoy their great cocktail menu that has mixology-inspired creations. If you find yourself in the Miami Beach area, this restaurant definitely warrants a visit or two.
Every day is Taco Tuesday in Pembroke Pines. With these fantastic taco places, you'll be set for weeks. Where are your favorite taco joints? We're always looking for the next best thing in town.