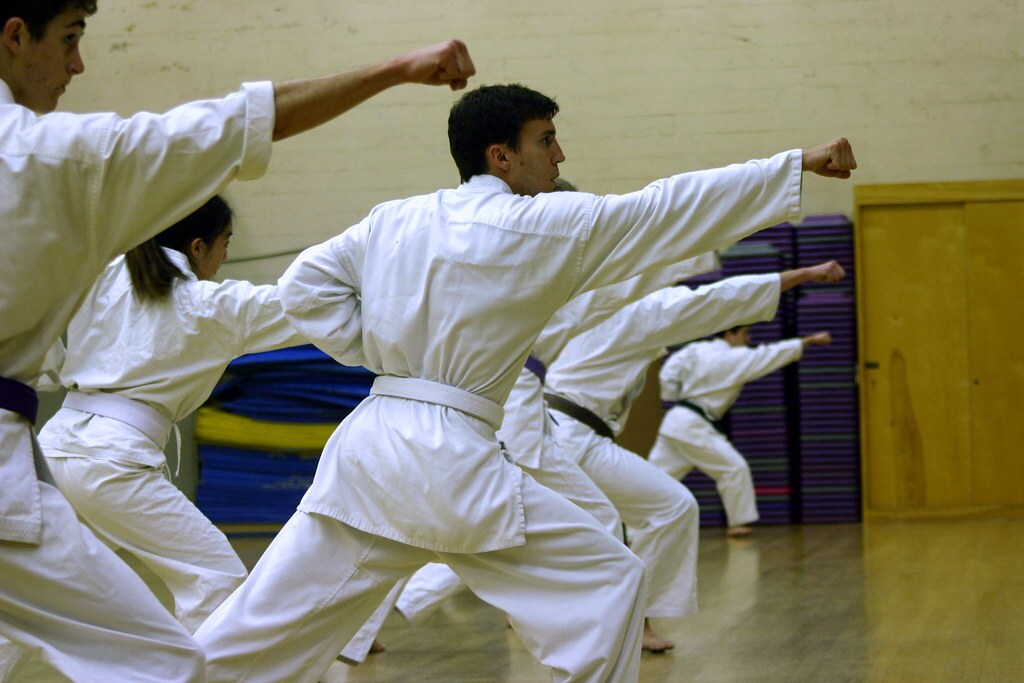 Whether you're interested in getting in a good workout, learning some self-defense moves, or enrolling your kids in an exciting activity, martial art is an excellent choice. If you're in the Pembroke Pines, Florida, area and looking for an excellent martial arts school, check out a few of these top options.
1. Yong In Tiger Tae Kwon Do
Yong In Tiger Tae Kwon Do is a martial arts school in Pembroke Pines offers classes for nearly every age. Children who are 4 or 5 years old can enroll in the Little Tigers program, which is designed to teach the basics of tae kwon do while helping children strengthen their focus and improve their balance and coordination. Kids who are 6 years and older can join the children's program to continue honing their skills and work toward their black belt. The school also has family classes and classes for adults.
2. Premier Martial Arts
Premier Martial Arts in Pembroke Pines has a number of programs for children and adults. The kid's program curriculum combines tae kwon do, karate, kickboxing, and Krav Maga to help students develop their fitness and self-defense skills and become a well-rounded martial artist. You can also sign up for one of the adult classes that combine Krav Maga and kickboxing to help you burn fat, learn to defend yourself, and provide a total body workout.
3. Pembroke Pines Martial Arts
Pembroke Pines Martial Arts believes that practicing martial arts can improve your body inside and out. The school develops its classes to help you boost your confidence, increase your focus, and get in shape. Adults can sign up for the fitness kickboxing class or mixed martial arts class. For children, the school has a program that helps them work on confidence, respect, and focus. The school also offers summer camp classes that combine fun games and activities that get children moving and learning.
4. American Top Team Miramar
Located just a few miles south of Pembroke Pines in Miramar, American Top Team Miramar is a martial arts school that welcomes students of all ages and levels. The school has more than 20 years of experience in martial arts training, and it offers a program proven to help students build discipline, stamina, and strength. It has classes in jujitsu, Muay Thai, kickboxing, and professional and amateur MMA training for all age levels. You can also sign your children up for the after school program and martial arts summer camp.
5. The Academy of Martial Arts - Pembroke Pines
The Academy of Martial Arts - Pembroke Pines is the only traditional Muay Thai gym in the area. The kid's Muay Thai program is designed to teach children the basics of Muay Thai. Children can also enroll in the kid's jujitsu program. Adult programs at the school focus on recreational or professional classes in Muay Thai and Brazilian jujitsu.
No matter what type of class you're interested in taking, you're sure to find it when you check out some of these outstanding martial arts schools around Pembroke Pines.