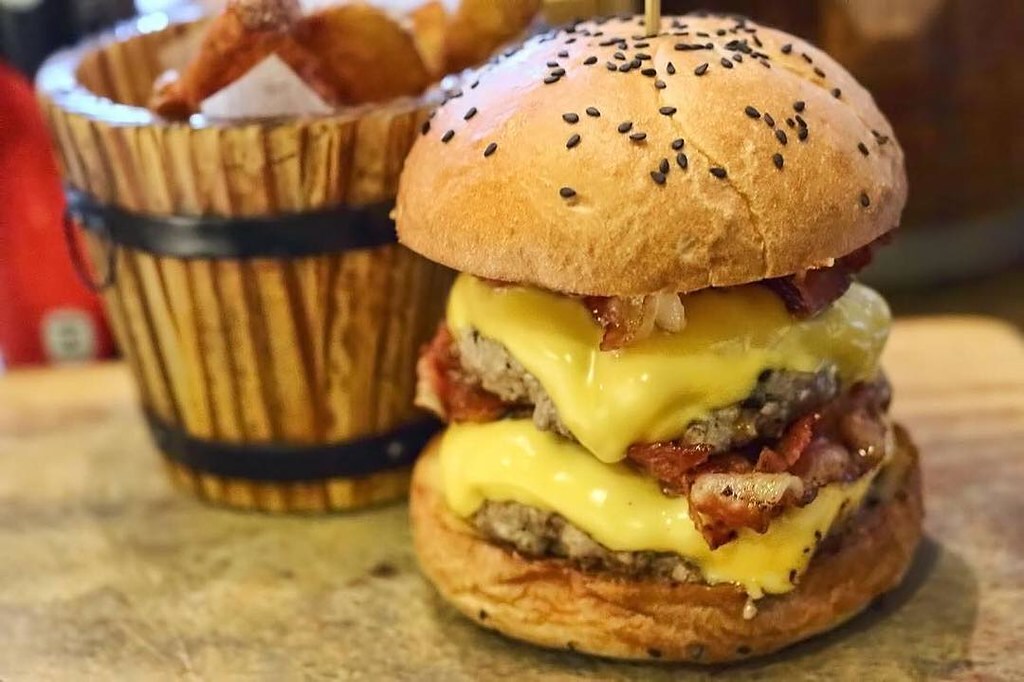 Name a more iconic, yet diverse food than the cheeseburger. It can be simple, complex, wild, or rustic. If you're a die-hard burger enthusiast, the greater Pembroke Pines, Florida area is the place for you. No matter what your tastes are, you're sure to find an incredible burger spot that's bound to become a new favorite. There is such a wide range of burger choices available in Pembroke Pines, we've done the dirty work and curated a list of the top three burger joints in town.
1. The Habit Burger Grill
If you're looking for a quick and easy burger fix, Habit is a good first bet. They have excellent food and the fresh, juicy burger patties are always on point. Don't let its chain status fool you, these are no ordinary burgers. The charburger and double charburger are two of their most popular choices. These humble entrees include chargrilled patties, lettuce, tomato, caramelized onions, pickles, and mayo. The simple flavor combination is a classic and hard to top.
More adventurous eaters will enjoy the Portabella Burger, which features fresh Portobello mushrooms, melty American cheese, caramelized onions, and an out-of-this-world garlic aioli sauce. For a California twist on things, order the Santa Barbara Char, which includes a ripe, buttery avocado on a sourdough bun.
2. Burger Brothers House
Burger Brothers is the new kid on the block, but it can still sear up a patty with the best of them. The menu is flavorful and has that local one-of-a-kind charm to it. Hungry guests will want to try out the double pork and beef burger, which features American cheese, lettuce, red onions, pickles, and of course, a heaping helping of pork and ground beef. The Especial burger takes on some south-of-the-border flair with the inclusion of a fried egg. All of the burgers are made from 100% Angus prime beef that's sure to deliver a juicy and flavorful punch.
3. Pincho
Pincho is a Latin American style restaurant that serves up traditional cuisine with bold and delicious flavors. In addition to the delicious burgers, you'll find a wide range of entrees to choose from, so those not interested in burgers can enjoy the experience as well. Those who do go for the burgers should be prepared for a road trip of flavor that's sure to become a new go-to burger stop.
The Pincho burger is their traditional cheeseburger. It includes your standard toppings, such as lettuce, tomatoes, onions, and a heaping side of their delicious potato sticks. If you're looking for a truly unique burger that is sure to be a hit among true burger aficionados, check out the Perfecto burger. This one-of-a-kind creation features Monterey Jack cheese, caramelized onions, and a cilantro sauce that rounds out the flavor wonderfully.
Pembroke Pines, Florida is home to some of the finest burgers in the state. If you're looking for a great burger place, try one of the three stops for a burger experience like no other.