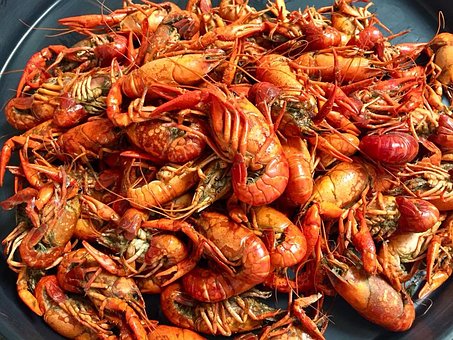 Fort Lauderdale, Florida, boasts a diverse community. Not only does this area appeal to tourists, but it also attracts people who move here and bring their heritage and foods with them. If you're craving gumbo and other spicy food, you'll find many Cajun or Creole restaurants in the area. Find out more about the top eateries below.
Shuck-n-Dive
You'll enjoy a great time and tasty meals at Shuck-n-Dive, located on North Federal Highway. You can buy your favorite brew at the full bar with New Orleans-themed memorabilia on the walls and root for LSU and the Saints on the flat-screen TVs. The restaurant has a function room that hosts parties and live music performances. Popular dishes include blackened gator and shucked oysters.
---
Big Umm...s
If you visit Yellow Green Farmers Market on the weekend, you should stop by Big Umm...s. The booth area offers large outdoor tables that are ideal for picnic-style lunches. The family-owned business promotes a friendly atmosphere with authentic Creole food. You can order delicious entrees such as vegetable jambalaya and crawfish étouffée. Chase the food down with soda or bottled water, and savor red-velvet cupcakes or ice cream for dessert.
Bubba Gump Shrimp Co.
This chain restaurant, located a block from the Fort Lauderdale Aquatic Complex gets its name from the hit film "Forrest Gump." Outside the front entrance, you'll spot a shrimping vessel similar to the one seen in the movie. You can choose from Cajun dishes like Shrimp New Orleans with steamed rice or Bourbon Street mahi-mahi. You'll enjoy sitting in the outdoor patio and feeling the coastal breeze while eating.
Cajun Boil Plantation
After a busy day of shopping at Westfield Broward Mall in nearby Plantation, you can replenish yourself by eating a mouthwatering meal at Cajun Boil Plantation. The eatery offers its own Ultimate Sauce, a combination of smooth garlic butter and Cajun sauce. You can use the sauce to enhance the flavors of crab legs and lobster. Families can order favorite kid-friendly items such as cheese fries and white-sauce spaghetti.
Li'l Red's Cookin'
You'll find this charming local restaurant on West State Road 84, and the bright red roof and blue canopy add to the welcoming environment. Li'l Red's Cookin' serves appetizing entrees including Cajun-style breaded catfish filet and grilled Cajun chicken breast. Barbecue lovers also frequent this place for its platters of barbecue pork and ribs. Each entree comes with two side orders that include red beans and rice and collard greens.
Hook & Reel Cajun Seafood and Bar
For another delicious Creole experience, you can visit this restaurant located on Pines Boulevard in neighboring Pembroke Pines. The bar's menu features crunchy fried shrimp baskets and classic po'boy sandwiches. You can marinate your food with sauces that range from mild to flaming hot.
Cajun and Creole restaurants distinguish themselves by preparing food with added spice and flavor. Drive around Fort Lauderdale, and you'll notice many options. Whether this is your first time, or you've had several Cajun meals before, you're in for a real culinary treat.