Going out to eat as a vegetarian or a vegan can be a challenge. If you want to enjoy a good meal, it takes some time and research to find places that serve dishes that not only fit your diet but also taste good enough to eat. Thankfully, in the Fort Lauderdale area, there are several restaurants that not only serve vegetarian dishes but specialize in this cuisine. Here is where you can go to get the best vegetarian or vegan food in Fort Lauderdale.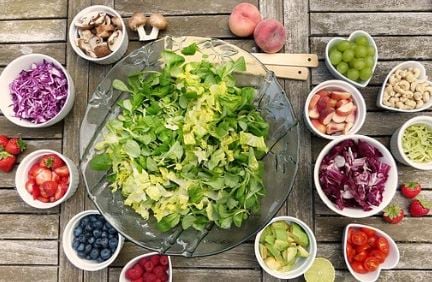 The Hummus House
Even meat-eaters love the vegetarian meals they get at The Hummus House. The dishes get their inspiration from authentic Middle Eastern and Israeli cuisine and everything is vegetarian or vegan. The falafel burger is always delicious, along with the falafel bites. If you get the falafel pita, it comes with lettuce, tomato, cucumber, onion, and hummus, along with a side of spicy green sauce and a fresh pita. This is the spot in Fort Lauderdale if you love hummus.
---
Green Bar & Kitchen
Check out Green Bar & Kitchen for nutritious and wholesome food. This is an entirely vegan restaurant with a chef that comes up with creative plant-based dishes. Make sure to try the impossible burger and plan to enjoy every bite. It's a soy and potato protein patty topped with lettuce, tomato, red onion, and Chao cheese. It's also topped with ketchup, mayo, and pickles. The menu has several bowls available, including the glass noodle bowl. This has sweet potato glass noodles, baby bok choy, Portobello, onion, bell peppers, broccoli, and firecracker dressing.
Fresh First
Fresh First has made-from-scratch menu items with lots of vegetarian and vegan options. The Fiesta brown rice bowl is a great choice. It has avocado, mango, tomato, onion, cilantro, garlic, and brown rice, and it comes with a red pepper sauce. The sweet potato burger is a seasoned burger made from sweet potato, white rice, oats, and walnuts, and it comes topped with red cabbage, avocado, lettuce, tomato, and spicy mayo on vegan waffle bread. Fresh First also serves breakfast with options that include a vegan Belgian waffle, housemade granola, and Key West tofu.
Beehive Kitchen
You can create your own meal at Beehive Kitchen. Start with either a small or large bowl, and then choose your base. Options include baby spinach, artisan mixed greens, sweet potato glass noodles, or brown rice. You can then add veggies and the tofu if you want a protein. Once you get your bowl filled, choose a sauce to top it with. These include fresh herb dressing, roasted red pepper sauce, Argentinian chimichurri, and Thai coconut curry. If you want any extra add-ons, you can get guacamole or herb-marinated tomatoes.
If you want something quick and easy, the vegan bowl has whole grain brown rice, white beans, baby spinach, mushrooms, roasted veggie medley, and fresh herb dressing.
Fort Lauderdale has many restaurants that offer vegetarian and vegan options. These are a few that focus on meat-free items, so you have lots of choices.