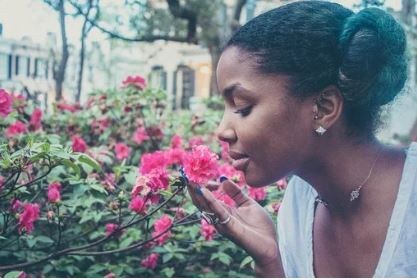 Fort Lauderdale has so much to see and do, it's no wonder that it's a major vacation destination. Even for locals who live and work here, there's always something new to experience that hasn't explored before. Some of these adventures are available in the wealth of parks that surround the region. Let's take a look at some of the best parks in Fort Lauderdale, Florida, and the attractions you can find there.
---
Tree Tops Park
The biggest attraction in Tree Tops Park is its seemingly endless stretch of live oak trees, wetlands, and hammocks that spread over 140-plus acres of land. It's a shining example of wilderness conservation in action and sits on a former dairy farm that at one point was going to be turned into a golf course. Broward County stepped in and stopped the development in 1980, establishing it as a preserve with hiking trails, horse-riding trails, and even canoe routes. It's a truly reclaimed, pristine area that you won't forget.
Xtreme Action Park
Not every park is a wilderness park. Xtreme Action Park on Powerline Road offers a whole day of fun for the entire family. Its primary attraction is its indoor racetrack that features racing programs for adults and kids. You'll also find a full video arcade, bowling lanes, escape rooms, laser tag, a rope course, an XD Dark Ride theater, VR gaming, and even a roller rink! If you can't find something fun to do here, you might not find something to do anywhere. It's open daily starting at 11:00 a.m.
Fort Lauderdale Beach Park
No list of parks in Fort Lauderdale would be complete without a mention of Fort Lauderdale Beach Park. This long stretch of soft, golden sand and deep, dark-blue waters located between Las Olas Boulevard and Sunrise Boulevard offers great surf and is an ideal place for a family outing. Whether you enjoy swimming, tossing a ball on the beach, or walking the nearby sidewalks, you'll find fun shops and great restaurants to enjoy as you while away the day.
Hugh Taylor Birch State Park
Hugh Taylor Birch State Park is unique among the wilderness parks on this list because it's right smack in the center of Fort Lauderdale on East Sunrise Boulevard. It spans 180 acres and offers a wealth of fun outdoor adventure for everyone. You can enjoy swimming or canoeing in the park's lake, have a picnic under the trees, or explore the home of Hugh Taylor, who donated his estate for the park.
Snyder Park
Another park that's close to downtown, Snyder Park offers a fantasy parkland experience. Not only is there a dog park complete with a pond and beach with shelters that can be reserved for picnics, but there's a butterfly garden where you'll be entranced by levels of beauty you can't find in many other places.
Of course, you'll need a great car to get you to all of these stunning Fort Lauderdale parks, both natural and man-made. For that, check out the inventory at Pines Lincoln!