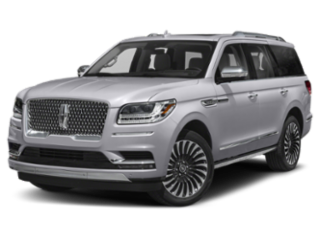 Lincoln has an incredible array of fierce and capable SUVs ready for the 2020 model year. Please take a look at our list of them and their impressive and luxurious features. We're sure when you've looked them over, you'll have a good idea of which you'll prefer when it is time to purchase a new SUV.
The Lincoln Aviator
This model is all-new in 2020, with the luxurious and powerful exterior styling, plug-in hybrid and gas engine options, three rows of comfortable seating, adaptive suspension with road-view capabilities, and the new Phone-As-A-Key tech feature. It seats seven comfortably and gets 18 MPG in the city and 26 on the highway with its gas engine option. That engine is a 3.0-liter twin-turbocharged V-6 variety generating 400 horsepower and 415 pound-feet of torque. It features the Lincoln Co-Pilot360 Plus system, bundling a number of driver assistance features including reverse braking assist, evasive steering assist, and more.
---
The Lincoln Nautilus
Replacing the midsize MKX crossover for Lincoln's lineup in 2020, the Nautilus is a sturdy, capable SUV with an elegant exterior profile and a well-equipped interior. It sports a turbocharged 2.0-liter 4-cylinder generating 250 horsepower and 280 pound-feet of torque or a twin-turbo 2.7-liter V-6 producing 335 horsepower and 380 pound-feet of torque, depending on the trim level. Both roll out with an eight-speed automatic transmission. It utilizes Ford's signature SYNC3 infotainment system, lauded as one of the most user-friendly infotainment systems available on the market today. Add the driver-assist package for adaptive cruise control and evasive steering assist.
The Lincoln Corsair
The Lincoln Corsair is a compact luxury SUV with a tranquil ride and unique exterior styling. Like the Aviator, it is available with the new Phone-As-A-Key feature. Replacing the Lincoln MKC in the company's lineup, the Corsair gets 22 MPG in the city and 29 on the open road and seats five comfortably. It rolls off of the line with two engine options. The first is a 2.0-liter Inline-4 engine providing 250 horsepower and 275 pound-feet of torque, and the second is a more powerful 2.3-liter engine generating 280 horsepower and 310 pound-feet of torque. Each engine is linked to an eight-speed automatic transmission.
The Lincoln Navigator
The 2020 Lincoln Navigator is a beastly-powerful and massive SUV with an incredible 8,700-pound maximum towing capacity. It has an extremely spacious and luxurious exterior, with standard heated and cooling seating for eight, a payload capacity of 1,640 pounds, 18-way power-adjustable driver and passenger seating, a cargo space multi-level load floor, and Venetian leather upholstery. It is powered by a 3.5-liter premium gas V-6 engine producing 450 horsepower and 500 pound-feet of torque. It gets 16 MPG in the city and 21 on the open road. Its standard transmission is a 10-speed automatic with overdrive and auto-manual capabilities.
No matter which of these masterfully engineered Lincoln SUVs you favor, there is a great deal more to learn about it. Head over to Pines Lincoln in Pembroke Pines, Florida, and their expert staff will gladly show you the rest of the features for each of these models and guide you through their expansive inventory toward the ideal Lincoln to suit your needs.