Are you considering purchasing a Lincoln but aren't convinced it's the right car for you? There are several reasons why Lincolns are exceptional vehicles, with a few of these reasons being their luxury and efficiency. If you need more convincing, consider these four reasons why Lincolns are great cars to own.
Lincolns Offer Upscale Luxury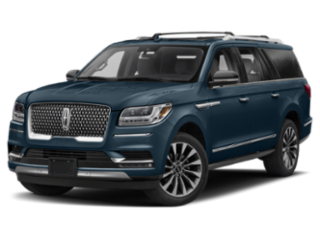 Lincolns are known for their luxury and owning one gives you access to this lifestyle every day. Many Lincolns come equipped with plush and spacious interiors that include the most up-to-date technology to keep you connected throughout your ride. From heated seats to genuine leather to top-of-the-line audio systems, you simply won't find this level of luxury at an affordable price anywhere else.
Part of the luxury that Lincolns offer includes the pickup and delivery services you receive when you buy a 2017 or newer Lincoln model. This service includes complimentary pickup and delivery for when you need your car serviced or even for just your regular oil change. Lincoln will even bring you a loaner vehicle to use while your car is being serviced so you experience no inconvenience.


---
The Lincoln Way App
The Lincoln Way app makes your Lincoln ownership effortless with its variety of convenient services and amenities. This app has several features including the ability to use your phone as a key for 2020 Lincoln models, connect and control software that lets you turn your Lincoln on or off as well as lock or unlock from wherever you are and request roadside assistance with the click of a button.
Exceptional Safety Features
Lincoln is continuously improving its vehicles as well as the safety features available on each car. Many Lincoln vehicles are now equipped with Co-Pilot360 Technology which keeps you safe and confident while on the road. This technology includes various features that help you stay focused and alert while you drive, such as adaptive cruise control with stop-and-go that automatically adjusts to forward traffic, blind spot detection with cross-traffic alert to warn you of vehicles in your blind zone, a rearview camera with a rear camera wash that keeps the camera clean so you can always see what's behind you, and lane-keeping assist to detect an unintentional lane changes and alert you.
Affordable Options
While Lincoln vehicles may look expensive, there are several affordable options that make it easier than ever to own one of these exceptional vehicles. For example, the 2019 Lincoln Nautilus SUV starts at just $40,340 for a new vehicle, which is significantly lower than many other luxury cars in this category. The 2020 Lincoln MKZ starts at $36,750, while 2019 a version of this car begins at $35,995. And, the 2020 Lincoln Corsair, which features several luxury interior and exterior features, begins at just $35,945 when purchased new.
If you still need convincing as to why you should drive a Lincoln over other vehicles, stop by our Pines Lincoln dealership today. We'd love to set you up to test drive a few Lincolns and help you decide which Lincoln best fits your needs.