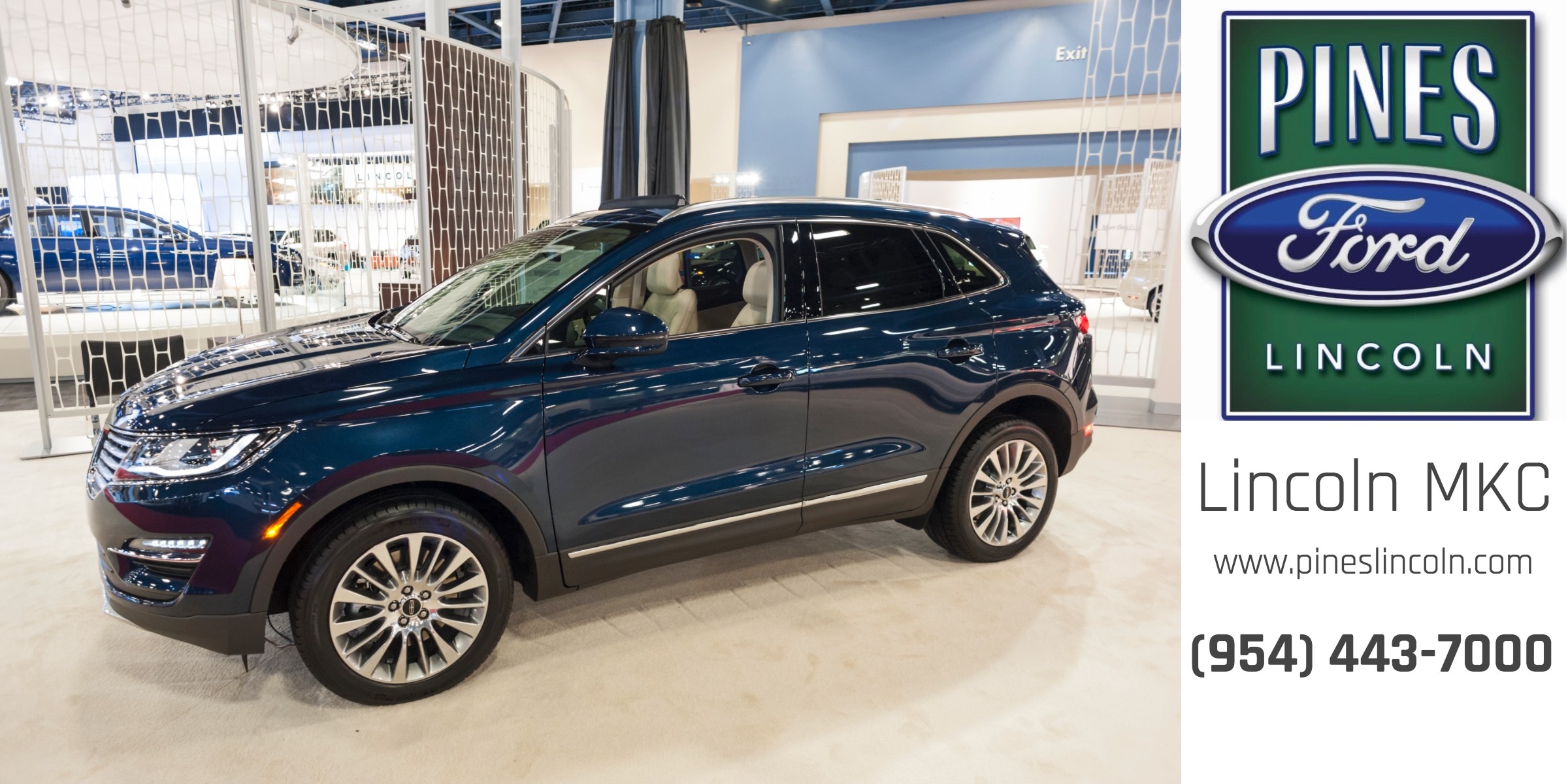 Rarely are there luxury car brands that shatter stereotypes as effectively as the Lincoln Motor Company does. The Lincoln MKC Model has both a timeless appearance and a luxurious exterior and interior. However, just because the Lincoln MKC looks beautiful doesn't mean that it's all for show. The MKC has a lot of horsepower, and it is perfect for any drive, whether it's your morning ride to work or a road trip. In this article, we'll give you some of the best features to the Lincoln MKC Model.

It gets good gas mileage.
The MKC is a crossover vehicle, and it gets great gas mileage for its size. The MKC gets 20 miles per gallon in the city and 29 on the highway, meaning you don't have to break the bank for gas. Gas prices don't always stay steady, and it's nice to know that you'll be able to avoid emptying your entire wallet to be able to power your car.

It's strong.
The MKC has an available 2.3L Turbocharged Engine. It gives you 285 horsepower, and the MKC has a towing capacity of 3,000 pounds when properly equipped. The vehicle also gets 305 pounds of torque. The towing capacity is nothing something you often see on luxury vehicles, but the MKC is a powerhouse that is not only beautiful, but also strong.

It's sporty.
The MKC is a sport crossover, and it's perfect for just about any lifestyle. Whether you're running around doing errands or taking a long commute to work, the MKC is an all-purpose vehicle that will allow you to go through your day. There is a lot of trunk space—over 25 cubic feet—and the vehicle seats five comfortably.

It comes with a mobile app to keep you in touch with your car.
This is a newer technological innovation on the part of Lincoln Motor Company. The MKC comes with a MyLincoln Mobile App with an Embedded Modem. You can use the app to start your car five to ten minutes before you leave. You can program this automatic remote-start to occur each day, and the car will still remain locked after you start it. With this app, you can also lock, unlock, and locate your vehicle (particularly useful for parking garages, where almost everyone struggles to remember where they parked). The app can also contact the nearest Lincoln dealer and support line if you have any questions about or issues with your vehicle.

The MKC has Park Assist and a Lane-Keeping System.
If you're not that great at parking, the MKC is a good car for you. The MKC comes with a Park Assist feature, which measures available parking spaces to find a suitable parking spot. The system will steer the vehicle into the parking space while you control the acceleration, shifting, and braking. Park Assist will also help you get out of tight parking spaces.
The Lane-Keeping System is available for the MKC. It alerts you when the vehicle is starting to drift out of the lane and over the center line. The steering wheel vibrates to warn you that you're drifting out of your lane, letting you know quickly that you need to get back over.

The audio system is top-notch.
The audio system is an Enhance THX Certified Audio System. It has four-door speakers and bass distribution technology to keep the sound even throughout the cabin. Along the same lines as noise control, the MKC is an exceptionally silent ride, as the engine is quiet, allowing for your car to be peaceful and your audio system to be heard easily.

The Lincoln MKC is a sporty crossover vehicle that is both high-tech and beautiful. The interior and exterior are both exquisitely-designed, allowing for an excellent driving experience that will make you a Lincoln Motors customer for life.