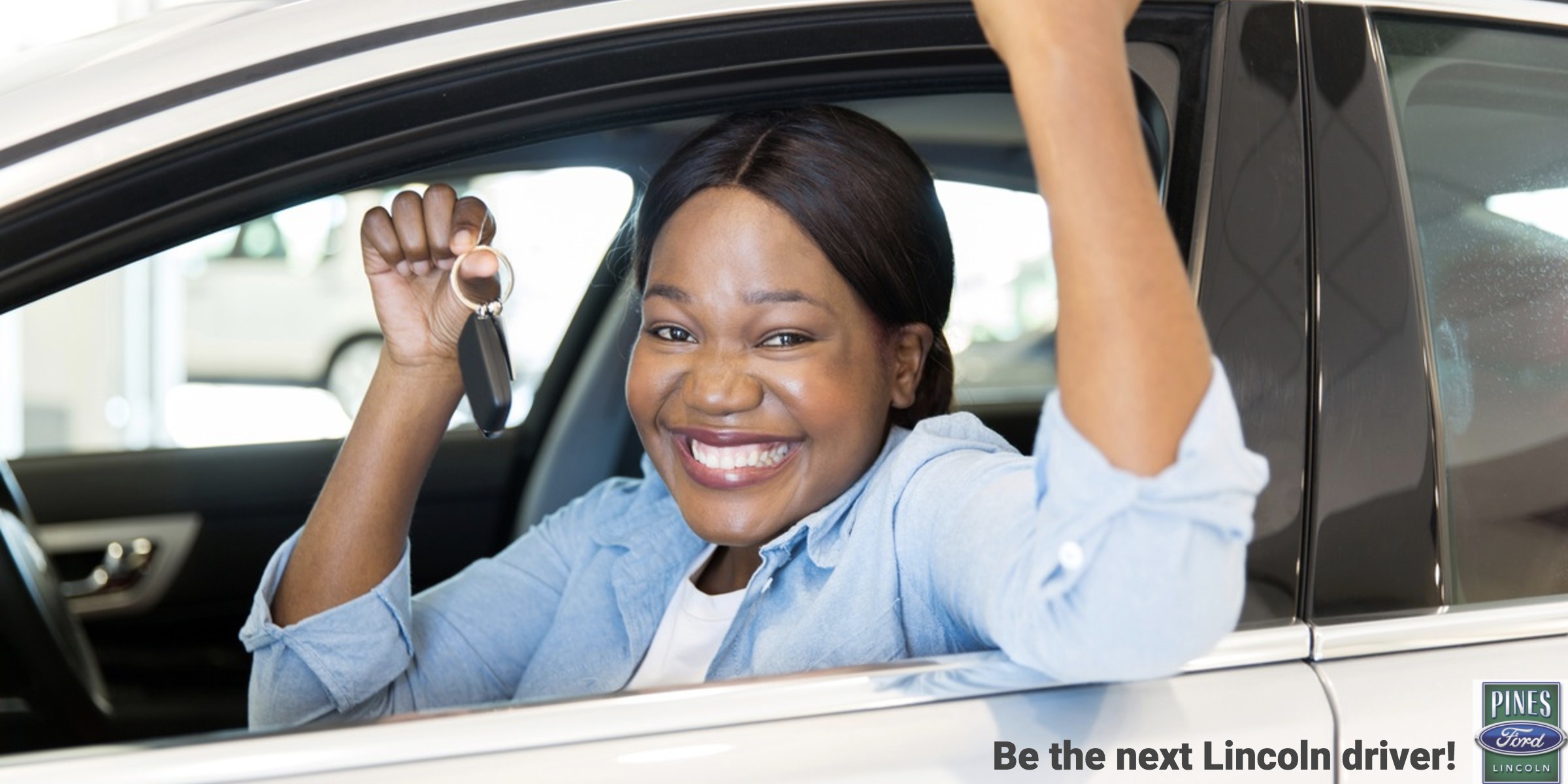 Lincoln's lineup of distinctive luxury vehicles will appeal to almost any driver, and here at Pines Lincoln, you will be able to finally get the car you've always dreamed of. Whether you fantasize about the Lincoln MKZ's sophisticated interior, or you have your eyes set on the classic Lincoln Navigator, a Lincoln Motor Credit specialist can help you get behind the wheel of a car in a relatively short period of time. Pines Lincoln is proud to offer both auto loans and leasing options designed specifically to fit your financial needs. There is no reason to put off buying a car any longer when Pines Lincoln offers Lincoln Car credit to its customers.
Financing Your Next Lincoln
At Pines Lincoln, car financing is perfect for individuals who wish to own their car outright. Pines Lincoln's loans feature competitive interest rates and depending on your credit, you may be able to get Lincoln Motor Credit with little or no money down. When you apply for your loan, a financing specialist will take the following things into consideration.
FICO score

Income level

Employment history

Credit report

Down payment amount
Of course, Pines Lincoln understands that life happens, and everyone doesn't have a pristine credit record, so the financing specialist will work to find a solution that fits you. Even if you have low credit score or history of bankruptcy, you may still be able to qualify for a loan.
Is Leasing the Best Option for You?
If you enjoy having the latest and greatest Lincoln models at your fingertips, leasing may be a better option for you. When you lease with Pines Lincoln, you will enjoy lower monthly payments, and only be required to make a modest down payment. Leasing is a great option for individuals who want a new car without having to commit to a loan. If you are leasing you Lincoln for business purposes, you may be able to deduct your vehicle costs. Our leasing options are flexible, and come with realistic mileage limitations and reasonable terms. With the Pines Lincoln leasing program at your disposal, there is no need to put off getting a luxury car any longer. As with most leasing programs, buyers with stable work histories and higher credit scores will enjoy better terms.
A Quick and Easy Online Application Process
If you are ready to buy or lease your next car, Pines Lincoln features a convenient online credit application that can be completed at your own leisure. The application only takes a few minutes to fill out, and you do not have to select a specific model prior to applying. If you are approved for credit, you will receive an instant response online and the process will be complete. The only thing that will be left to do is to take your decision certificate to Pines Lincoln when you are ready – that's it.
Choose From a Variety of Models
Pines Lincoln's financing and leasing experts want to help you get Lincoln Car credit. After you are approved for Lincoln Motor credit, you will have a wide variety of models to choose from. Pines Lincoln serves the Miami, Fort Lauderdale, Margate, Pembroke Pines, and Hollywood, FL areas.