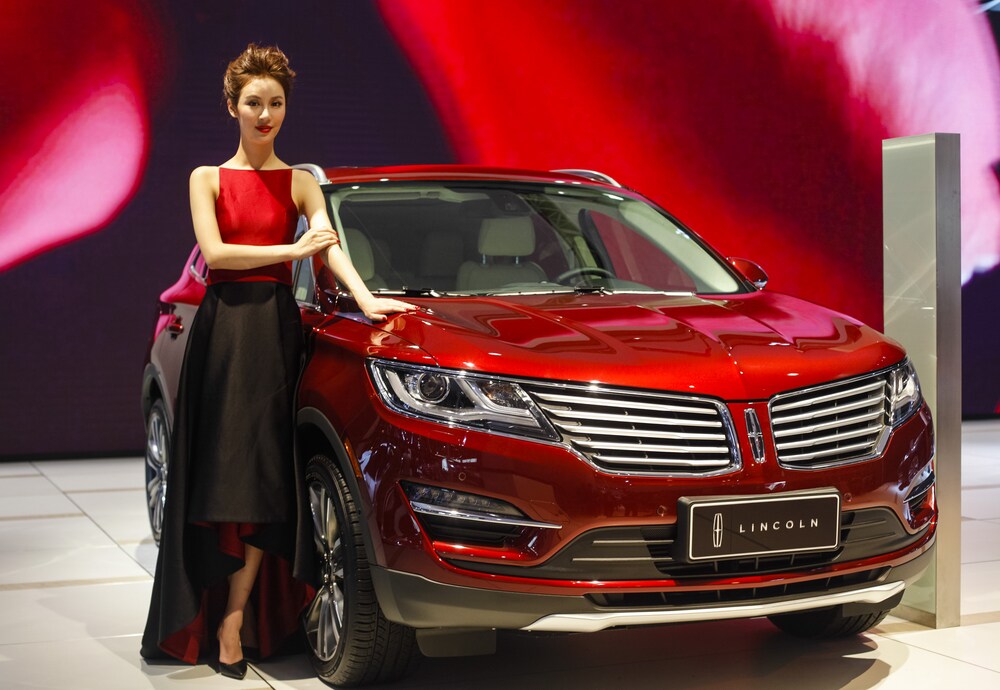 Lincoln Motor Company launched an official brand presence in China in 2014 – a wise move, considering China's position as the #1 consumer of cars – and the fastest growing luxury car market in the world.
While sales started out a bit slow when Lincoln was introduced to the country, sales have picked up enormously in 2016 as brand recognition grows, and more various and diverse cars are available for import.

China By The Numbers
China is Lincoln's single fastest-growing market, with sales in the second half of 2016 more than tripling compared to the sales in the first half of the year. This enormous growth is reflected in the increasing number of Lincoln dealerships – at the end of Q2 2016, Lincoln had established 45 dealerships in major cities across China, and this number had increased to 60 by the end of 2016, to better serve this growing market.
For a quick comparison, the total of units sold domestically by Lincoln in 2016 clocked in at 111,724. Chinese sales in 2015 hit a high of 11,630, which was exceeded halfway through the second quarter of 2016 – and final sales for the year cracked 32,558. If market growth continues at this rate, the Chinese market could easily match – even exceed – domestic demand for Lincoln cars.

Sales Will Continue To Grow
This growth in sales is acknowledged as a likelihood by CEO Mark Fields, who leads Ford Motor Company, the parent company of Lincoln Motors, and Lincoln president Kumar Galhotra says that the momentum gained by Lincoln in China is both "gratifying and encouraging". All signs seem to point to a continued market growth in China – so what's next?

Will Ford Establish a Chinese Manufacturing Plant?
After a controversial hike in taxes for premium luxury cars – and an already high 25% tariff on imported cars – all signs are pointing towards Ford and Lincoln establishing a manufacturing presence in China as the market continues to grow.
Bloomberg reported in 2015 that Ford had begun talks with Changan Automobile Group about establishing a presence in Chongqing, where Ford and Lincoln vehicles could be produced domestically.
This move would certainly increase the brand's presence in China, and allow both for more affordable cars and more readily available, customizable options that could further boost sales. Whether or not this partnership is established is still to be seen, but it would certainly be a great move for the company if sales continue to rise at such a meteoric pace.

Why is Lincoln So Popular in China? Find Out at Pines Lincoln!
Lincoln is growing overseas for a reason – but that doesn't mean domestic customers have to miss out on the incredible luxury, smart design, and surprising affordability of one of North America's leading domestic luxury car manufacturers.
If you're interested in checking out new Lincoln models like the 2017 Lincoln Continental, Lincoln MKZ sedan, or Lincoln MKC crossover, come down to Pines Lincoln – South Florida's leading Lincoln dealer.
To see more details, learn more about financing, and see deals on pre-owned vehicles, have a look at our website, and give us a call to schedule a discussion about Lincoln, our offerings, and how we can help you find the luxury car of your dreams.