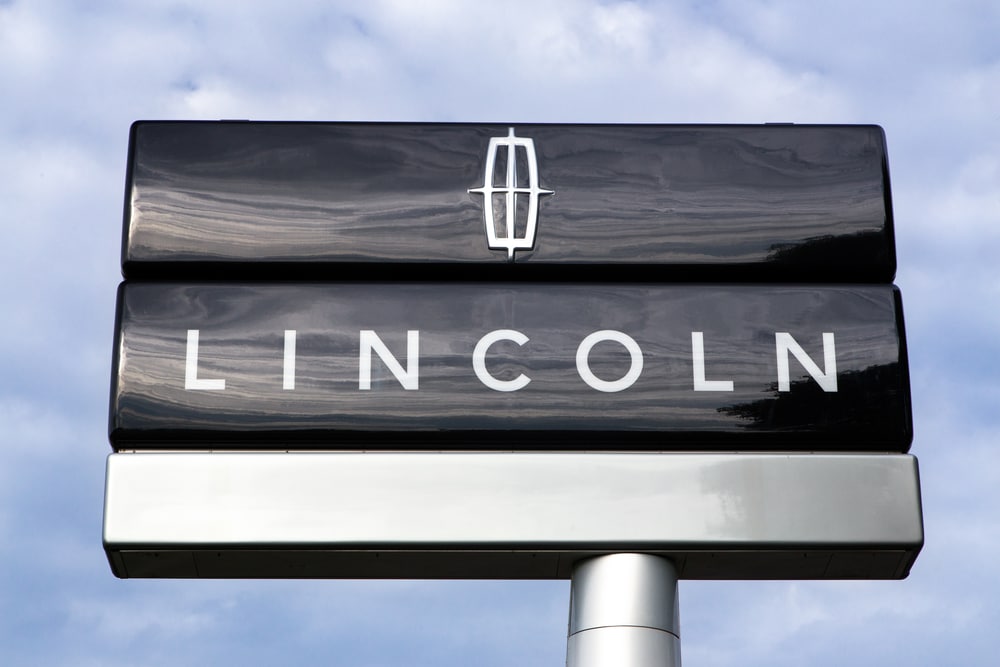 2016 is when Lincoln Motor Company truly felt the results of a comprehensive brand renovation – and reaped the rewards. For Lincoln, 2016 has been nothing short of a total success, with sales increasing year by year, market share growing, and brand favorability and recognition increasing.
While there are certainly many factors that go into Lincoln's continuing success – a growing US economy, increased demand for Lincoln imports, and a range of modern, luxurious Lincoln models, we'll take a look at some of the factors that proved most crucial below.
Lincoln Has Rebranded Successfully
This may have been Lincoln's greatest success – and the results of their successful rebranding can be felt in 2016, where they now are on pace with Cadillac for domestic luxury car shipments.
In 2012, parent company Ford Motor Company came up with a plan to revive the struggling Lincoln brand. Part of this rebrand involved the termination of the Mercury brand, and a totally unique and separate product development, design, and sales team for Lincoln. No longer would Lincoln function simply as an outgrowth of Ford Motor Company – it would compete on its own.
In concert with this change, Lincoln marketing campaigns shifted drastically, attempting to change the public's perception of Lincoln, which was associated with old-fashioned vehicles – Lincoln's long heritage was working against them.
But with successful ad campaigns like Matthew McConaughey's esoteric Lincoln commercials, the brand has successfully rebuilt an image as a domestic luxury automaker.
Lincoln Grows – As Does Parent Company Ford Motor
While the future of the Ford Motor Company looked to be in jeopardy after the 2007-08 financial crisis, the company has successfully bounced back, and is looking stronger than ever. Because of this, increased resources are flowing to the Lincoln Motor Company marque, allowing for increased innovation and the engineering of new, stylish vehicles like the 2017 Lincoln Continental and 2017 Lincoln MKZ.
Ford sales were the strongest they've been since the crisis, and Lincoln sales numbers continue to rise alongside them.
Lincoln Is Growing In Popularity Overseas
Lincoln has been growing in popularity in several overseas markets, but the largest one by far is China, which is one of the fastest-growing luxury car markets in the world, and is expected to continue growing in the next several years.
One reason for this is the brand's recent introduction into China – after the 2012 rebranding effort began. There is no stigma with Lincoln in China. Instead, Lincoln is seen as a prestige, heritage brand, built with care and luxury in America – much like Cadillac and other luxury car manufacturers.
Lincoln sold a moderate number of vehicles starting in 2014, but in 2016, sales in China skyrocketed – triple the number of cars were sold in the Q3 and Q4 as were sold in Q1 and Q2 of 2016.
As Lincoln gains popularity in China, we're certain to see vehicle production increase, and the cash infusion of increased sales will make Lincoln a brand to look out for, with increased production capabilities, innovative technologies, and incredible, quality cars.
Find Out What Makes Lincoln Different at Pines Lincoln
Pines Lincoln is a leading South Florida Lincoln dealership, and if you're curious about Lincoln's continued growth and revamped 2017 models such as the 2017 Lincoln MKZ, re-launched Lincoln Continental, or any other Lincoln models such as the crossover Lincoln MKX, we'd love to have a conversation with you.
Take a look at our website to see our current offers, deals, and inventory, and come in for an appointment, viewing, or test drive today. We're the #1 Lincoln dealer in the region for a reason – so let us prove it to you.