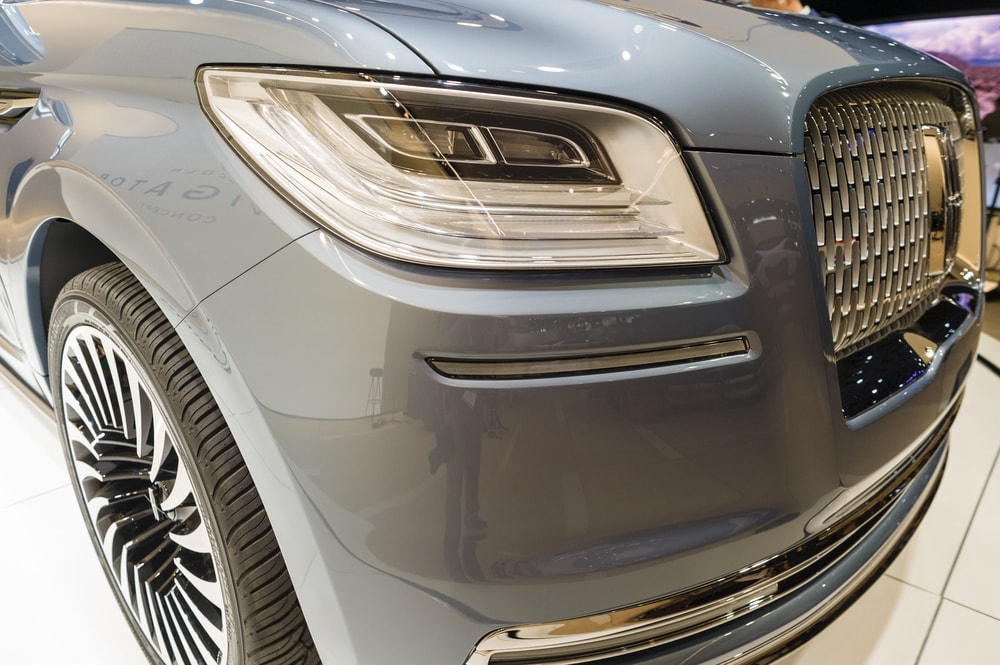 People living in South Florida have it good, don't they? The area has some of the most pleasant climates in the U.S., though not without its fair share of rain.
Most might not think of choosing a car based on the place they live in, but it's fair to say that geolocation can have a pretty powerful sway when making this decision. This article will make a case for the 2018 Lincoln Navigator as the car any South Florida resident should have, especially if they're looking for an affordable luxury vehicle.
What You Need to Know about the 2018 Lincoln Navigator
For starters, this Lincoln model holds the title for the best North American Truck of 2018, and it's not that difficult to see why. With a twin-turbo 3.5-liter V6 engine, 450 horsepower, and 510 lb.-ft of torque, this car is solid on paper. And in practice, it exceeds all expectations.
The 10-speed transmission makes sure drivers are always in the right gear, and its easily controlled drive-mode technology keeps the car straight even in the gloomiest of forecasts.
Even the inside of the car looks impeccable, with leather, chrome, and wood covering every inch of the stylish interior, and an impressive 12.3-inch infotainment system integrated into the dash. It has three rows of seats, and even the back row comes with plenty of legroom to make sure every passenger is comfortable for the ride.
It's a dream car for anyone, but what makes the 2018 Lincoln Navigator so sought out in South Florida?
Here are a couple of reasons:
1. Safety Features
All Lincoln vehicles have an excellent safety rating, and the Navigator is no exception. 360-degree cameras and a head-up-display are in place to help drivers orientate themselves inside the car. A phone app lets owners stay connected to the Navigator at all times, and can even notify the authorities whenever there's an accident.
The lane assist, adaptive cruise control, and automatic braking are also in place and can come in pretty handy especially during South Florida's rainy season.
2. It Has a Fun Element to It
South Florida residents are notoriously fun people, so it's no wonder they get a kick out of driving the Navigator.
The updated infotainment system ensures that every ride lets passengers stay connected through the WiFi hotspot service, or blast their favorite tunes through twenty premium speakers that create an exceptional audio experience.
The touchscreen interface has some fantastic graphics and voice commands can control many of its functions. Who wouldn't want to take a ride?
3. A Bold Design
Make no mistake; the 2018 Lincoln Navigator is without a doubt a statement vehicle, both inside and out. The updated design is sophisticated but still takes inspiration from the classic rugged edge of SUVs. The logo sits on top of the grille, some LED light up in the front and back when the car is turned on, and there's even a Lincoln "welcome mat" beneath the doors.
4. Quiet and Comfortable
Navigator has fantastic sound insulation in place, on top of a smooth engine, and solid suspension, so passengers can barely hear the vehicle while driving. Whoever enters this car will get a luxury experience from the first moment.
And once they sit down they'll get a sense of how a car seat should be: comfortable, soft, and adjustable.
Are You Looking to Buy?
The 2018 Lincoln Navigator will let you discover South Florida's not just about the ocean. This car is like an invitation to take your entire family on a road trip to explore the Sunshine State.
If you've decided this is the car for you, set up an appointment at Pines Lincoln now and take it for a test drive!