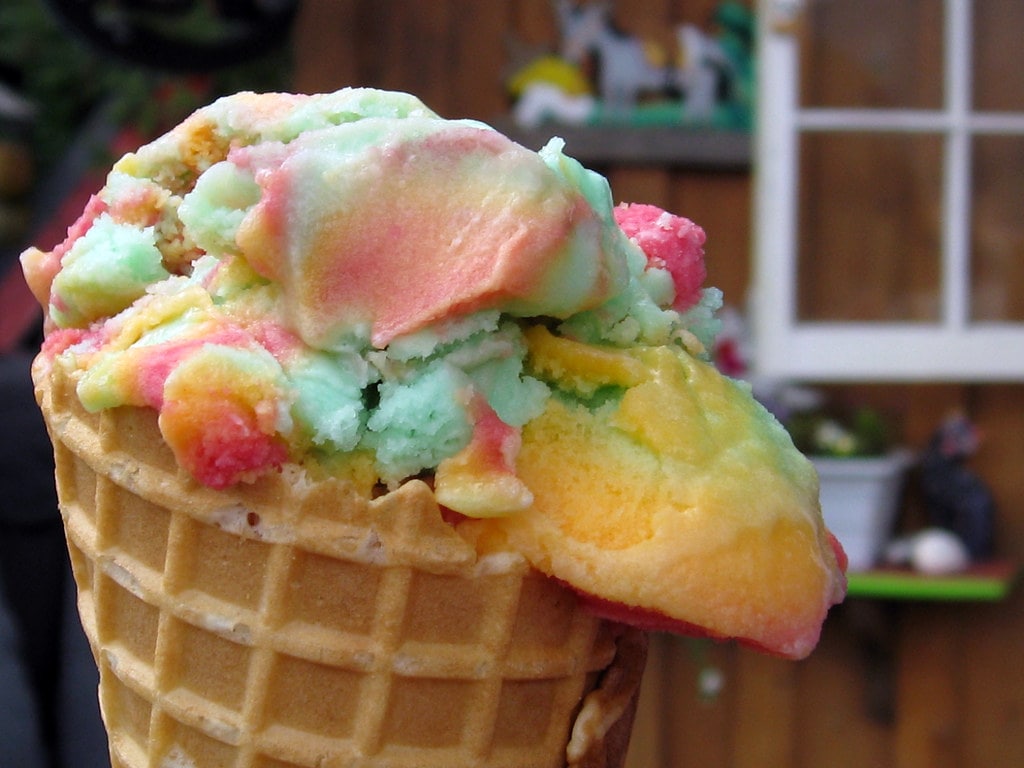 Summertime means ice cream. Pembroke Pines has several fantastic establishments offering ice cream and ice-cream-like desserts for those times when you have the urge for a refreshing treat. Wh
ether you're a local looking for something new to try or a visitor looking for a delicious treat, y
ou'll want to check out these top three ice cream places around Pembroke Pines.
For a different ice cream taste and dining experience, try Nitro Galactic, located at 154 S. Flamingo Road. This outer-space-themed ice cream shop features ice cream made with liquid nitrogen.
While the ingredients in liquid nitrogen ice cream are the same as those in traditional ice cream, the use of liquid nitrogen in place of traditional cooling results in the mixture being cooled instantly instead of over time. This process avoids the buildup of large ice crystals and thus yields a smoother and creamier ice cream. Since the freezing process is nearly instantaneous, the ice cream can be made as needed, thereby enabling shops to offer customers a more extensive range of flavors and combinations.
Nitro Galactic offers 32 flavors, along with 40 mix-ins. It's open from noon to 10 p.m. Sunday through Thursday and noon to 11 p.m. Friday and Saturday.
---
2. Vaniglia & Cioccolato
Vaniglia & Cioccolato is the place to go for those who prefer gelato, ice cream's Italian cousin, which has more milk and less cream than ice cream. The process of slow-churning gelato also provides a denser texture than traditional ice cream. In addition to eight flavors of gelato, all made with natural flavorings, the shop also offers a range of Italian-style coffees as well as crepes, and other desserts.
Vaniglia & Cioccolato is located at 15969 Pines Blvd. in the Westfork Plaza & Paraiso Parc shopping plaza. It's open from 2-10 p.m. Sunday through Thursday and 2 p.m. to midnight Friday and Saturday. For those who have a craving for fine gelato during the shop's off-hours, it offers an on-site Gelato ATM that dispenses your choice of gelato when the store is closed.
3. Rosie's Gourmet Italian Ices
Rosie's Gourmet Italian Ices has been going strong since 1994. It specializes in Italian ices, which consists of a mixture of water, sugar, and fruit juices that are scraped repeatedly during the freezing process to create a rough texture. Rosie's also serves regular ice cream, as well as Italian creams, which are prepared the same as Italian ices, but with some cream added to the mixture.
Many of the current customers have been going to Rosie's since they were children and are now bringing their children to enjoy the cold treats. Rosie's Gourmet Italian Ices is located at 1791 N.W. 122nd Terrace, the same location where it started. Rosie's is open from 11:30 a.m. to 9 p.m. seven days a week.
We understand that with so many tasty options, it's hard to choose just one, but you'll get no judgment from us if you try all three shops.