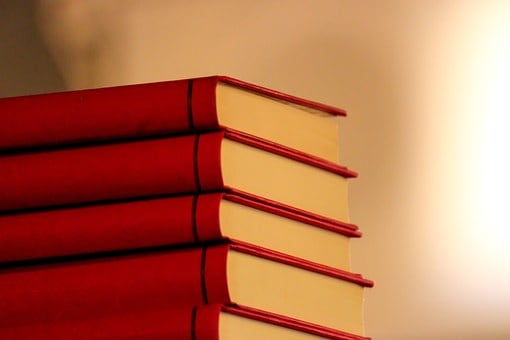 The next time you're planning to head to the beach in Fort Lauderdale, Florida, and you want to bring along a book to help you unwind, make sure you stop by one of these top bookstores in the area. No matter what type of genre you like to read, you're sure to find it at these great bookstores around Fort Lauderdale.
1. Old Florida Book Shop
Old Florida Book Shop is a book lover's dream. The store has an inventory of over 30,000 books, including an impressive collection of rare maps, antiquarian books, and vintage magazines. As soon as you walk into the store, you'll be amazed by the floor-to-ceiling bookshelves packed with all manner of titles. Beautiful touches like stained glass lamps, a rolling ladder, and a piano add to the cozy atmosphere. If you need to make room for some of the books you find, the store will buy books from you.
---
2. Big Apple Bookstore
Whether you like to read science fiction, fantasy, mystery, or romance, you're sure to find a great book when you stop by Big Apple Bookstore. This used bookstore has a variety of titles in nearly every genre. You never know what you might find when you start browsing the selection. The store is also interested in buying your gently used books, comics, CDs, DVDs, and video games. Best of all, all items are $4 or less, so you'll have no problem stocking up on several page-turners to enjoy.
3. Bob's News & Books
Bob's News & Books is a family-owned store that has been in business for over 50 years. If you're looking for foreign magazines, out-of-print newspapers, or unique books, be sure to check out Bob's News & Books. This store has an incredible selection of special interest and hard-to-find books and magazines. Plus, if the store doesn't carry what you're looking for, the staff will do their best to find it for you.
4. Volume One Books
Volume One Books is one of the largest used bookstores in the area. When you walk inside this independent used bookstore, you'll find rows and rows of popular genres, including fiction, mystery, romance, classic literature, science fiction, children's, young adult, history, and non-fiction. If you're looking for books in a different language, Volume One Books stocks titles in Spanish and French. The store even has a rack dedicated to Florida authors.
5. Bluewater Books & Charts
If you're shopping for cruising guides, navigational charts, and nautical books for your next sailing or boating adventure, Bluewater Books & Charts is the place to go. This store has one of the largest selections of books and guides related to nautical travel. Plus, you won't just find reference books to help you plan your next sailing trip. The store also stocks a good selection of general interest books, including fiction, non-fiction, and children's books.
Whether you're interested in picking up a popular fiction book or you're searching for something more unique, you're sure to find what you want to read when you shop at these top bookstores in Fort Lauderdale.