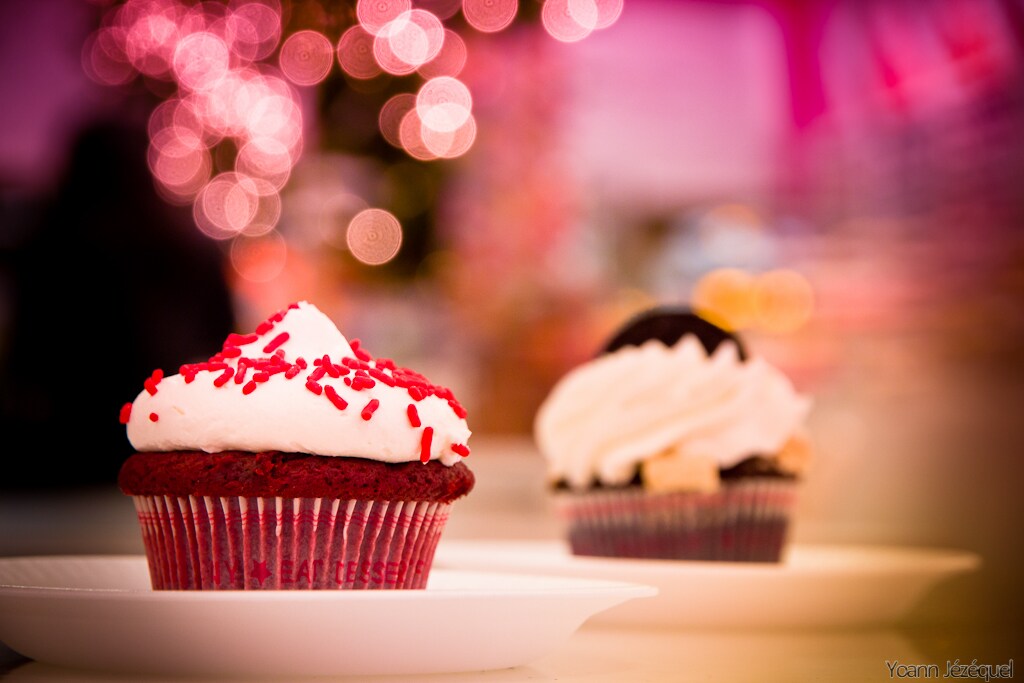 When you have a sweet tooth, there are several delicious dessert places in Fort Lauderdale, Florida, that you can make a beeline to and satisfy those cravings. From French desserts to cool treats to cupcakes and more, these dessert spots will please your palate.
1. La Crepe
Let the aroma of fresh crepes fill your senses at La Crepe. The restaurant and bakery serve fresh French food that will certainly satisfy your taste buds. Order the black and white crepes, which include banana and Nutella or opt for the OMG with strawberries, bananas, raspberries, and Nutella. For something different, try the Bad Boy, which is crepes with strawberries, bananas, walnuts, cassonade, and Fireball whiskey or the Banana Supreme with bananas, walnuts, cassonade, and Grand Marnier. If crepes aren't your thing, enjoy a refreshing bowl of smooth and creamy gelato.
---
In addition to dessert crepes, La Crepe also serves those of the savory variety, such as Philly roast beef crepes and cordon bleu chicken crepes.
While indoor seating is available, have a seat outside beneath the umbrellas where you can enjoy the fresh air and sound of water fountains as you dine on your dessert.
La Crepe is located at 6250 N. Federal Highway. It is open Tuesday through Saturday from 9 a.m. to 7:30 p.m. and Sunday from 9 a.m. to 1:30 p.m.
2. Rag Doll Ice Cream
For a sweet and refreshing treat, head to Rag Doll Ice Cream for unique flavors of this creamy dessert. Using the best ingredients in her homemade recipes, Pastry Chef Donna Silverthorn has created tasty flavor profiles that stand out in a crowd. On hot days, cool off with a scoop of the Key lime pie ice cream. In addition to their popular mainstays, Rag Doll Ice Cream also features a rotating menu of flavors, such as chocolate Oreo fudge, blueberry crumble, and sweet potato pie with pecans.
Rag Doll Ice Cream is located at the Yellow Green Farmers Market at 1940 N. 30th Road in Hollywood, Florida, about 10 miles south of Fort Lauderdale.
3. Sweeter Days Bake Shop
Sweeter Days Bake Shop is the winner of numerous awards, including "Best Cupcake" at the South Florida Food and Wine Festival and the Fort Lauderdale Daily. With a mission of creating the most delicious and innovative cupcakes, cookies, and cakes, this bakery hits its mark with a wide assortment of delicious treats. The salted caramel cupcakes are topped with red Hawaiian sea salt, caramel drizzle, and praline crunch, creating a dessert with depth and texture. The Boston Cream cupcake features a marble cake with a Bavarian cream center and chocolate Swiss topping. Their signature chocolate and aqua cupcakes are just as tasty as it is beautiful. The cupcake consists of a rich chocolate cake with Aqua Swiss icing that is infused with chocolate buttercream.
Sweeter Days Bake Shop is located at 1497 N. Federal Highway. It is open Monday through Saturday from 10 a.m. to 5 p.m.
Whether you're celebrating or just want something sweet after a long day, head to one of these dessert places in Fort Lauderdale and enjoy a sweet treat.