There's nothing like a day out and about in Fort Lauderdale to experience the very best in family fun. In fact, there's so much to do here that even locals can spend their whole lives experiencing all that the area has to offer and still not see and do everything. With that in mind, let's check out some of the best places to take kids in Fort Lauderdale, Florida.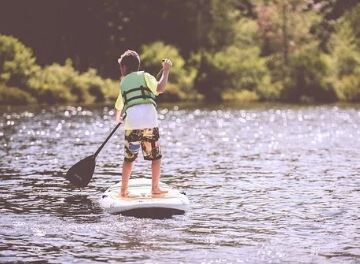 Butterfly World
Butterfly World is about 30 minutes from downtown Fort Lauderdale and is an entire park completely dedicated to the most beautiful and unique flying fauna you'll ever see. Here you'll experience not only rare species of butterflies, but also hummingbirds, lorikeets, and insects among the gorgeous and colorful flowers. It's open daily and is great for adults and kids of every age.
---
Young Art Museum
The Young Art Museum on SW 121st Avenue, about 20 minutes from downtown, is a great place for kids to explore, enjoy, and learn. It's a place where your kids can get an education while engaging their imagination and drive to discover. They'll find plenty of interactive exhibits with unique textures, sights, and sounds, and they may even get the chance to make some art of their own. It's open seven days a week.
Bluefoot Pirate Adventures
What kid doesn't love pirates? There's something exciting about the idea of sailing the seven seas with roguish adventures. Bluefoot Pirate Adventures offers kids just that opportunity. The pirate cruise starts with face painting, followed by learning how to speak pirate. After that, you'll take on a mission seeking the long-lost treasure of Barnacle Bill, during which the kids can fire water cannons and experience a climactic moment of adventure and fortune. Located on Seabreeze Boulevard, Bluefoot Pirate Adventures is open daily.
Funderdome
Funderdome is an indoor play park where kids can have worlds of fun and get in some exercise at the same time. They'll get to climb a rock wall, climb on a rope course, navigate a laser maze, and enjoy a range of active games and fun. If you've got little ones, this place even has a Toddler Zone play area where everything is cushioned, soft, and safe. It's located on SE 17th Street and is open daily.
Museum of Discovery and Science
The Museum of Discovery and Science is one of the most popular museums in all of Florida, with tons of interactive activities and exhibits where kids will experience the natural world. They'll learn about everything from dinosaurs to aviation and from local ecosystems to fossils and minerals. They'll even learn how their own bodies work. A new science park outside provides interactive puzzles and problem-solving exhibits. There's even a movie theater that shows IMAX 3D films. It's located on Second Street and has daily hours, so visit almost any time!
If you're ready to check out these or any other great kid-friendly attractions in Florida, check out the inventory at Pines Lincoln and get your new car today!