The new 2020 Lincoln Corsair is a shot in the arm for this brand and is really getting people's attention. Here are four standout features you will find on the new Lincoln Corsair.
1. An Amazing Interior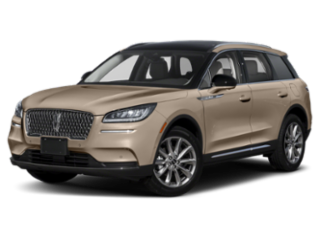 One of the best standout features of the Lincoln Corsair is its gorgeous interior. When you buy a car, you want to make sure that you are going to be comfortable spending time there. The Corsair is upholstered in premium leather and has nice gadgets like an infotainment system, adjustable seats, and ambient lighting.

It's not all fun and good looks though, the Corsair's interior is also exceedingly practical. Inside you will find copious amounts of cargo space for all of the things that you need to move. You also get an infotainment system that can be equal parts fun and useful.
---
2. A Real-Looker on the Street
The designers at GM have also put a lot of effort into making the Corsair a handsome car. Upon first look, your eyes will be drawn to the imposing grill at the front and the bold sidelines that run down its length.

Looks aren't everything, but it definitely doesn't hurt the Corsair's case. When you buy a premium car, you want premium looks to go with it. In this regard, the Lincoln Corsair has done its job to turn more than a few heads.


3. A Joyously Fun Drive
A car isn't just about the way it looks. It's also about the way it feels. The Corsair is powered by a 250-horsepower 2L turbo-four or a 295-horsepower 2.3L turbo-four. Both of these engines find a great balance between fun and control.

It has more than enough power to make its driver feel alive, while still making sure that you are always able to tone it down when you want to.


4. Safety You Can Trust
The Corsair is not just a good-looking car. It's also an incredibly safe one. The Corsair was named a top safety pick by the Insurance Insititute of Highway. It was also given 5-stars by the National Highway Traffic Safety Administration.

It got these distinctions because of its standout safety features. This includes standard lane-departure warning with lane-keeping assist and automated emergency braking with pedestrian detection. Spring for a bit more, and you can get a full gamut of security features. All of these odds and ends amount to a safe drive that protects you and your family while on the road.

In the world of cars, there are some criminally under-appreciated models that fail to get their proper due. The Lincoln Corsair is a beautiful package that still manages to be fun to drive and safe to boot. If you are looking for a luxury compact SUV it is hard to do better than this Lincoln. Visit Pines Lincoln to test drive a new Lincoln Corsair today.