Have you had your caffeine fix today? If you're looking for somewhere to grab a cup of joe in Pembroke Pines, Florida, you've come to the right place. We've compiled this list of some of the best local cafes and coffee shops around, so you can try them out without having to bother with the rest.

NY Bagel Cafe Restaurant
At the NY Bagel Cafe Restaurant, you'll find some of the most delicious New York-style bagels around. They also have a variety of beverages on the menu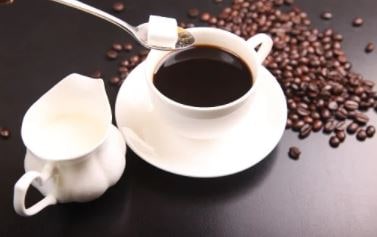 , including hot coffee and smoothies. Breakfast and lunch are served all day, so you can get a cup to enjoy with anything you eat. If you want a cold coffee beverage, order a frappuccino. For breakfast, you can get a Monte Cristo sandwich or a bagel with your choice of spread. Options include butter, peanut butter, and jelly, jalapeno schmear, or strawberry schmear just to name a few.
Mayor's Cafe and Bagel Emporium
You'll find a warm, welcoming atmosphere and great food at the Mayor's Cafe and Bagel Emporium. It's locally-owned and the staff is friendly and proud to be a part of the Pembroke Pines community. Their menu consists of breakfast and lunch items that are sure to satisfy. If you want to enjoy a cup of coffee with your bagel sandwich or pancakes, you can get a cup for only $1.99. They also have tea and hot chocolate if you want another type of hot beverage with your meal. A kid's menu is available, so there's something for everyone here.
---
Latin Cafe Bakery
Latin Cafe Bakery is a Cuban bakery serving some of the most delicious Latin baked goods around. In addition to great pastries and other treats, they have a variety of coffee and other beverages you can enjoy with your food. Get the cafe con leche with almond milk in either a medium or large size, or you can try a cappuccino, colada, or cortadito. They also have fountain drinks, shakes, hot chocolate, and more. If you're trying to make healthier food choices, try one of their healthy juices.
The Groves Coffee House
Located just a short drive from Pembroke Pines, in Davie, you'll find The Groves Coffee House. The list of coffees you can order here includes freshly brewed hot or cold roasts, cafe con leche, cappuccino, espresso, and caramel macchiato, among others. If you want a real treat, try a frozen frappuccino in flavors such as mocha cinnamon, snickerdoodle, and coconut mocha. If you brought your appetite, order a wrap served with potato sticks or fruit, or get a delicious pastry to have with your coffee. Some of the most popular choices are empanadas and chocolate chip cookies.
The next time you're looking for a place to grab a cup of joe, stop by one of these locations. They all have great coffee, but each one offers something unique that will make your visit worthwhile. No matter which one you try, you won't be disappointed.